Don't see the system you need? Try building it with our Combined Sheet Pile Tool or Continuous O-Pile Tool.
All products are shown. Do you want to see only Buy America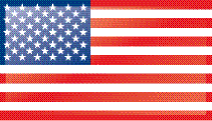 products? Click here.
Sections listed above are manufacture branded sheet pile sections in various shapes and configurations including contiguous and combined sheet pile systems. Manufacturers are asked to send updated information to
info@isheetpile.com
or to correct and update any posted details regarding their sheet pile sections and systems. Information is taken from the latest known manufacturer catalogs and websites. Sections displayed are thought to be relevant and available for delivery and use in the US market within a lead-time of 12 weeks in sufficient quantities.